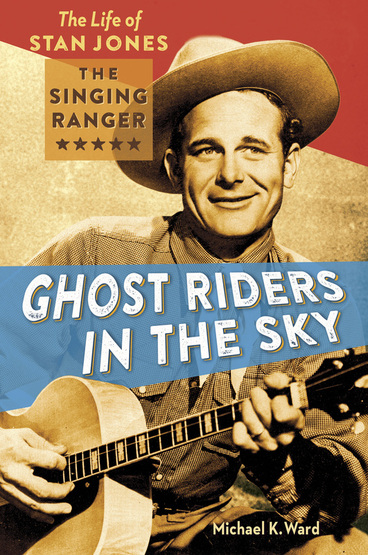 JOIN US * NOV. 16, 2014 * AT THE LOVELY AND HISTORIC ELGIN CLUB IN ELGIN, AZ. Doors open at 2:30, presentation at 3:00 pm. Author Michael Ward and Keeter Stuart (Stan's great nephew) will entertain us with history, story and the incredible western music written by Stan Jones. Seating limited for the presentation and music so please drop a note if you can join the fun! Did you know: The forward has been written by Ranger Doug, of Riders In The Sky who just happens to be an honorary National Park Service Ranger! How cool is that! Please join our mailing list for tour dates!
by Michael K. Ward (Paper)
Scene: Death Valley National Monument in 1947. A handsome young park ranger named Stan Jones idly plucks his guitar, writes a cowboy song . . . and strikes gold. Next stop: Hollywood where Stan finds himself working with the likes of John Wayne, John Ford, Gene Autry, and Walt Disney. The song becomes a timeless hit and is recorded by hundreds of artists, including Bing Crosby, Elvis Presley, Johnny Cash, Willie Nelson, Judy Collins, and the Blues Brothers. Sounds like a movie? It's the true story of Stan Jones, now told in full for the first time. His great song, "Ghost Riders in the Sky," continues to have a life of its own, performed all around the world in ever-changing musical modes, still casting an eerie spell over listeners today.
Available through:
RIO NUEVO PUBLISHERS www.rionuevo.com
800-969-9558
www.amazon.com